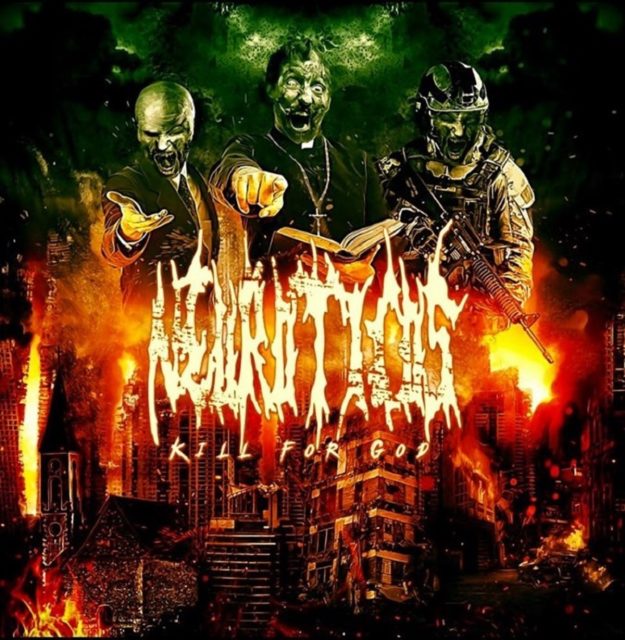 Neuroticos Official Lyric Video "KILL FOR GOD" from upcoming album KILL FOR GOD. Soon on digital platforms and Stores.
YouTube Link https://youtu.be/WRUmcmE66yo
Recorded at Void ))) Lab Studio Japan by Inary Ryuhi and mixed and mastered at Stage One Studio Germany by Andy Classen.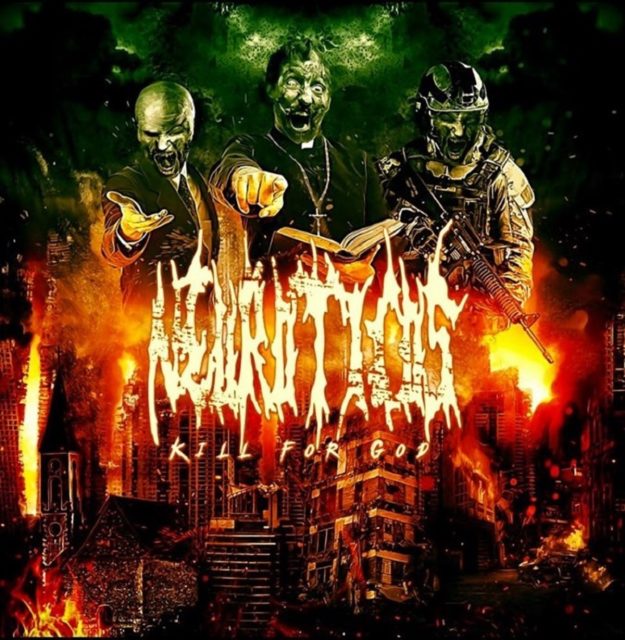 NEW ALBUM DETAILS!! "KILL FOR GOD" is the title of our 1st full album. Soon on digital platforms and stores. R…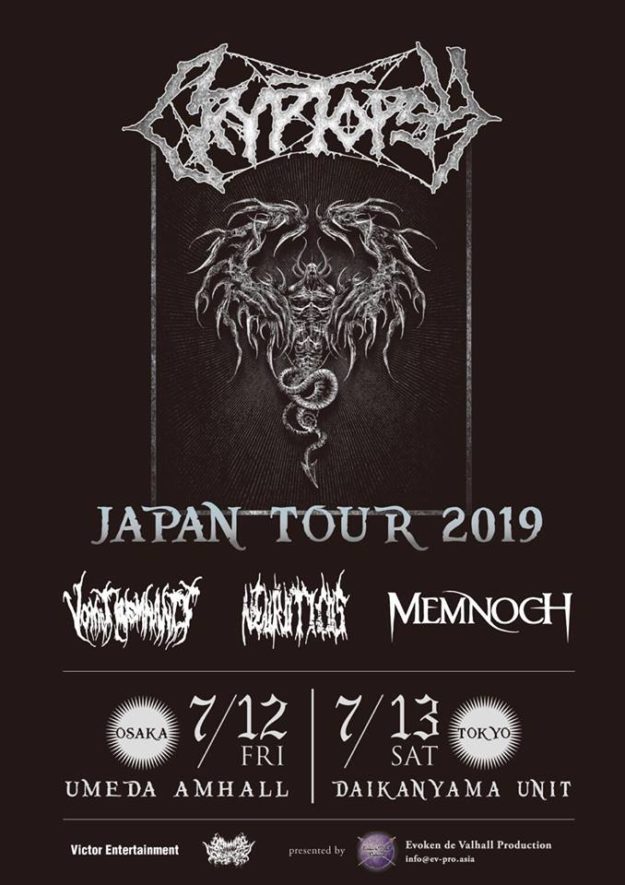 7/12 Osaka
7/13 Tokyo
Memnoch
Vomit Remnants
Cryptopsy
Neuroticos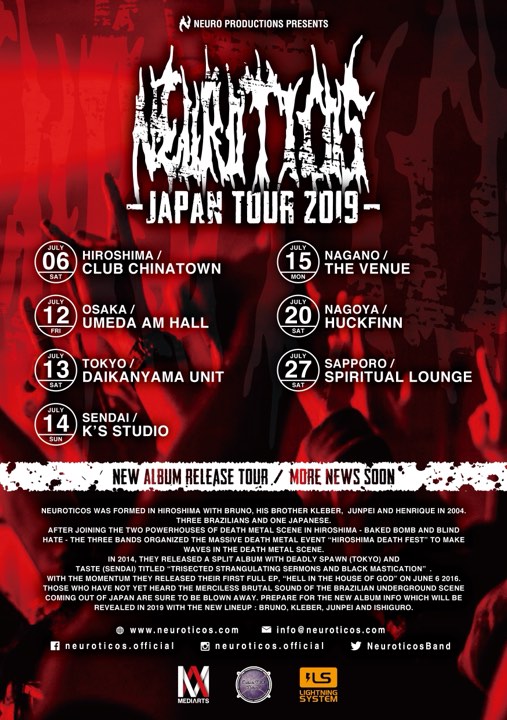 We are proud to announce our Japan tour for July. It will be a release tour of our new album, more details soon…
7月レコ発ツアー決定!
ニューアルバムの詳細は近日発表!
Estamos orgulhosos de anunciar nossa turnê no Japão em julho. Será uma turnê de lançamento do nosso novo álbum, mais detalhes em breve …n
JAPANESE AND ENGLISH BELOW (COMUNICADO OFICIAL)
(PORTUGUÊS)
ORGULHOSAMENTE ANUNCIAMOS NOSSO NOVO BATERISTA, YUICHI ISHIGURO, QUE TOCA NAS BANDAS CRY E KINGS EVIL. TROUXE MAIS BRUTALIDADE PARA A BANDA. MUITO OBRIGADO PELO SUPORTE!!
(ENGLISH)
WE ARE PROUD TO ANNOUNCE OUR NEW DRUMMER, YUICHI ISHIGURO, THAT PLAY WITH CRY AND KINGS EVIL. HE BROUGHT MORE BRUTALITY TO THE BAND. THANK YOU FOR THE SUPPORT!!
(日本語)
私達は新たなサポートドラマーを発表できることを誇りに思います! そのドラマーはCRY, KINGS EVIL でプレイしている 石黒 悠一です! 彼はバンドに更なる残忍をもたらした! NEUROTICOS VOCAL:BRUNO GUITAR:KLEBER BASS:JUMPEI DRUM:ISHIGURO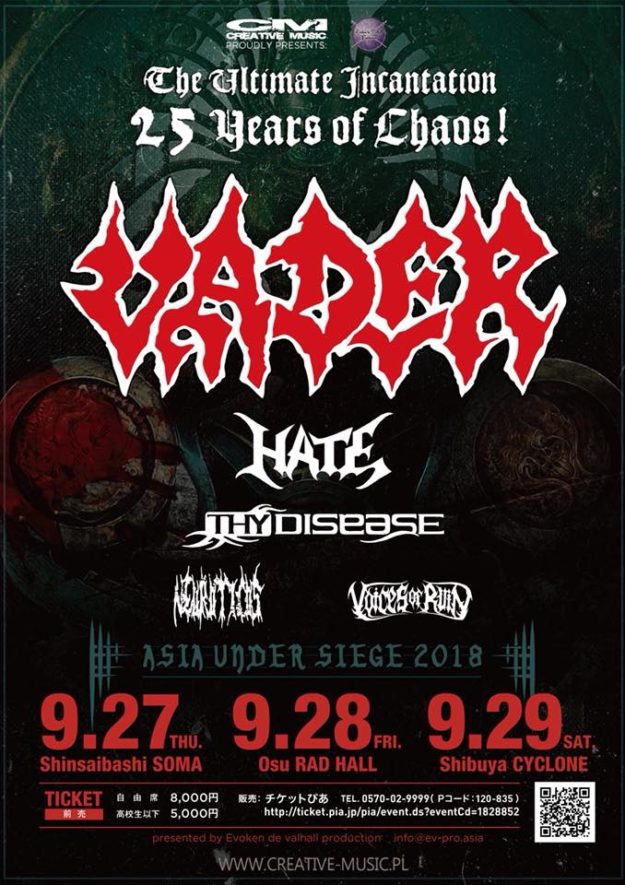 COMUNICADO OFICIAL (English and Japanese Below)
Anunciamos o desligamento de Carlos Henrique, que foi o baterista original do Neuroticos. Foram 13 anos de muitas conquistas e agora ele decidiu seguir um caminho diferente. Desejamos muita sorte nessa nova jornada da vida dele e obrigado por tudo.
Já estamos ensaindo com um novo baterista que irá fazer o suporte nos próximos shows, turnês e gravação do novo álbum. Em breve anunciaremos o nosso novo baterista. Se alguém estiver afim de dedicar a VIDA para a banda e quiser fazer parte do Neuroticos nos escreva. Obrigado
(ENGLISH)
We are sad announce that Carlos Henrique, who was the original drummer, is no longer with us. It was 13 years of many achievements together and now he has decided to take a different path. We wish him luck on this new journey in his life and thank him for everything he has done for Neuroticos.
We are already rehearsing with a new drummer who will provide support for upcoming shows, tours and recording of the new album. Soon, we will announce our new drummer. If someone is willing to dedicate their LIFE to the band and be a part of Neuroticos please write to us. Thank you!
(JAPANESE)
オリジナルドラマーだったCarlos Henriqueはすでに脱退していた事を発表します。
13年の成果を収めた今、彼は別の道を切り開く事を決意しました。
私達は彼の新たな旅路がうまくいく事を願っています。
そして今まで本当にありがとう!
私達はすでに新たなドラマーとリハーサルをしています。
そのドラマーは今後のライブ、ツアー、新たなアルバムのレコーディングをサポートしてくれます。
また、すぐにそのドラマーを発表します!
もし、誰かバンドに人生を捧げようと思い、Neuroticosの一員になりたいと思う方がいましたら、いつでもご連絡をお待ちしています!
今後とも新たなNeuroticosをよろしくお願い致します!